Mercedes-Benz Tire Center in Wilsonville, OR
What Are the Benefits of Tire Service and Replacement?
Whether you're commuting into the city or embarking on a Pacific Coast road trip, your tires play a crucial role both in your vehicle's performance, as well as your safety. Choosing the right tires and being proactive with maintenance plays a key role in optimizing all of your drives, and Mercedes-Benz of Wilsonville is here to help. Our experienced team will identify early signs of premature tire wear, balding, or damage, any of which can compromise your safety on the road by increasing the risk of a blowout. It's also important to keep an eye out at home for signs of uneven or irregular tire wear so you can catch and address the underlying cause of the issue before it's too late. Oftentimes, irregular wear patterns are a result of improper alignment or tire inflation, both of which can be easily fixed by our Wilsonville, OR Mercedes-Benz tire center. Ready for a new set? From high-end Mercedes-Benz performance tires to versatile all-season tires, we have the tires you need at our Mercedes-Benz tire store. Give us a call or submit an inquiry online to learn more about our tire services or stop by for a quick inspection today!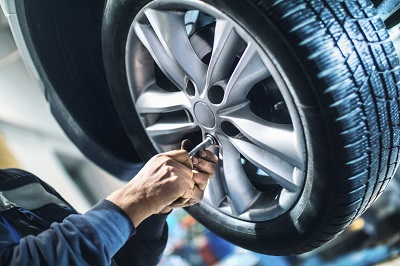 How to Schedule a Tire Service Appointment at Mercedes-Benz of Wilsonville
From Mercedes-Benz tire service to replacements, you can count on Mercedes-Benz of Wilsonville to have your back. As a certified Mercedes-Benz dealer, we proudly adhere to a higher standard of service from our selection of vehicles to our stellar automotive service and repairs. To take care of crucial tire maintenance in Wilsonville, OR, schedule an appointment via our online scheduling tool or by calling our service center. We look forward to your visit and are thrilled to help you care for your luxury vehicle.
Mercedes-Benz Service:

(503) 454-5000

Mercedes-Benz Parts:

(503) 454-5000